Help Create

Communities in Christ
Jesus said, "Love the Lord your God with all your heart and with all your soul and with all your strength and with all your mind"; and, "Love your neighbor as yourself." (Luke 10:27)

We believe that our focus in worship is always to be first and foremost on God, and every element of our worship service is to remind us of that fact. From our message to our music, we are reminded of the great commandment of loving God and loving others. So when we worship, we gather in fellowship to focus on God, with the realization that God desires us to go from worship to serve others.

Weekly Schedule
Sundays
Digital ONLY Worship Service - 8:30 am
In-Person Worship Service - 10:30 am
Mondays
In-person & Digital Bible Study - 6:30 pm
Thursdays
The Well (In-person Bible Study)- 6:30 pm
​
January 22, 2023


"Running The Race"
By Jeffrey D Wilson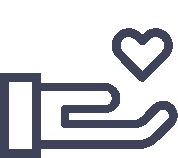 "Remember this: Whoever sows sparingly will also reap sparingly, and whoever sows generously will also reap generously. Each of you should give what you have decided in your heart to give, not reluctantly or under compulsion, for God loves a cheerful giver. And God is able to bless you abundantly, so that in all things at all times, having all that you need, you will abound
in every good work."
2 Corinthians 9: 6-8